The Gort Resource Centre -

Who are we?
The Gort Resource Centre opened in 2003 and moved to its present location at Church Street Gort in 2004. We are here to provide support and services to the people of Gort and the surrounding area. Our aim is to improve the standard of living of our community by providing confidential, non judgemental and helpful services to families and individuals. We work towards providing Education and Training resources as identified by members of our Community.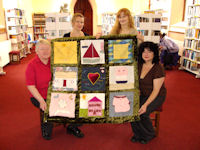 Our service is managed by a team of local volunteers who through their understanding of this community inform and guide our work. The Resource Centre employs one full time coordinator a part time administrator and a part time Development worker.
We also provide additional professional assistance through our services at the Resource Centre, these include our Citizens Information Clinic, MABS, Employment Mediation and The Teen Parent Support Programme. Please see our links page for detailed information on these services.
We work closely with specific groups in our community, including Youth, Older People, Men, The Brazilian Community and People Parenting Alone.
We work together with the other Resource Centres of Galway and Mayo of which there are twelve and belong established Networks to inform and promote best practice; these include; Domestic Violence Network, The Lesbian, Gay, Bisexual and Transgender Network, People Parenting Alone. We also work with a variety of County wide groups through the Social Inclusion Measures Group led by Galway County Council are a member of the Community Forum and particpate in the local Gort Area Network.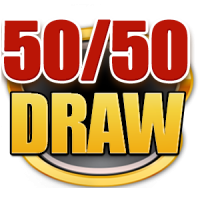 For only
2 Euro
you can be in with a chance to win half the pot with the other half raised going towards our counselling service and the work of the Gort Resource Centre.
All you have to do is place
2
Euro
into any of our Gort Resource Centre collection box envelopes located in many of the businesses in Gort and Kinvara or alternatively, enter your name and contact number below and click "Add to Cart" to pay via PayPal or Debit/Credit card. You can purchase a single ticket entry or sign up to a 3, 6 and 12 monthly subscription at a discounted rate. The winning entrant will be randomly selected at
3.30pm every Wednesday.

We are here to assist you, whether you need information about entitlements or rights, office services such as photocopying, laminating or the use of our computer suite or providing a meeting space for your community group.
Please feel free to drop in and talk to us!
Website Funded by the Office of the Ministry of Integration