Support & Services
Acupuncture and Allergy Treatments
Barbara Illien provides an affordable Acupuncture and Allergy Treatment Clinic at the Resource Centre, to find out more or to make an appointment please phone Barbara on 087 7956228
Breast Feeding Support Group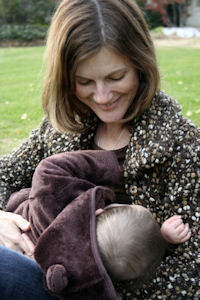 This group meets on the first Thursday of every month at 10:30am.
It has grown from strength to strength under the guidance of Sally Millar and a dedicated group of Mums who have attended Training so that they can be of help and support.It is one of the most vocal (and happiest sounding) groups availing of our Meeting Room and extremely welcoming.
Toys are available to keep the older ones occupied while Mum enjoys a much earned cuppa! Whether you are pregnant and thinking about Breast Feeding, or just need that little bit of support with Breast Feeing your baby, please feel free to call in.
Members of the group are presently working on our garden to provide a safe play area for the babies and children to enjoy in the warmer months.
Children's Support Service - Rainbows Programme

RAINBOWS is a non profit making, international organisation that helps to establish peer support groups for children, youth and adults who have experienced a death, separation, divorce or other painful transition in their family. The aim of the programme is to give participants an understanding of their new family unit and to assist them in the building of self-esteem; and to direct them towards a healthy acceptance of the changes that have taken place in their lives.
Gort Resource Centre is delighted to be able to offer a Rainbows Programme. For more information please drop in or call the Centre on 630902.
Cinema Club (Gort Vibes)
The Cinema Group also meets here and their Film Events (in the local library) are attracting ever increasing numbers.
Please
contact us
for further information.
Citizens Information Clinic
Don't forget that you can access Citizens Information at the Gort FRC. This is a confidential service which aims to answer your queries on a wide range of issues including education, training, social welfare, housing, health, consumer affairs, money, tax and justice. Olwyn who provide this service has a vast range of experience in the area of Citizens Information and holds an open clinic (no need to make an appointment)on the 1st and 3rd Monday of the month from 10:30am-1:00pm
For further information visit
www.citizensinformation.ie
or
LoCall
1890 777 121
Domestic Violence
COPE Waterside House, Domestic Violence Outreach Service provides support, information and referral to women experiencing Domestic Violence in the area. They are available to meet you in a confidential setting in the area. For an appointment or for further information you can call them directly on 091 565985 or call us here at the Resource Centre on 091 630902
Driver Theory Test
CD's are available at the Resource Centre for practicing the Driver Theory Test on the computers provided.
Employment Mediation
Angela Mahon from Galway Rural Development hosts an Employment Mediation service each Wednesday morning in the Resource Centre. She is available to discuss your particular employment needs and can assist you to identify your skills and abilities. She can also advice on Training and Educational Courses. She assists with C.V. Preparation and Interview Techniques and can help you to Identify Job opportunities and Employers.
If you would like to contact Angela you can phone her on
091 847611
, or
087 6535761
Everyday Services
You can avail of a range of practical services at the Resource Centre, these include; Photocopying, Laminating, Access to Computers and Broadband and Printer. We also have The Driver Theory Practice DVD should you require further preparation before your test. Does you Community Group need a place to meet? Phone us for further information.
Galway Volunteer Centre
A representative from the Galway Volunteer Centre hosts a meeting on the first Wednesday of every month to provide information on volunteering or for recruiting volunteers in your organisation. Contact the Galway Volunteer Centre directly on 091581727
Low Cost Counselling
Psychotherapy is for anyone who wants help, perhaps at a time of crisis or otherwise, who is unhappy with his or her present circumstances and hopes for change, or who wishes to make progress in personal development. Psychotherapy is valuable as an aid to personal growth, can help to develop assertiveness and self-confidence, and improve your sense of well being. It is of particular relevance in times of transition. If you are interested in exploring the possibility of psychotherapy for yourself, then you may be interested in having an advisory session.
Couples Counselling has also been made available. Phone us for further details.
MABS - The Money and Budgeting Advice Service
MABS are a community based, non-profit debt counselling organisation who provide a Service in the Resource Centre on a weekly basis. With many years of experience they provide expert assistance to anyone in debt or in danger of getting into debt, anyone facing financial difficulties or looking for money or budgeting advice.
This is a free, confidential and independent service. For enquiries or to make an appointment please phone the MABS office in Loughrea on 091-841869. MABS also has a comprehensive website with information to download.
www.mabs.ie
LoCall
1890 283438
LoCall
1890 BUDGET
Meeting Room
We have meeting room facility for all Community Groups.
Contact Us
for more information.
Older People
Community Support for Older People
(under The Department of Community, Rural and Gaeltacht Affairs)
The scheme allows us to apply for grants to improve the security of vulnerable older people in their own homes. Where an older person does not have the means, grant support can be provided for:-
Monitored personal alarm systems (home intruder alarms are not funded)
Monitored Smoke and carbon-monoxide detectors
External security lighting
Window, door and other physical security devices
Contact us for further details.
Organic Club (Gort Vibes)
The Organic Club meets at here on Thursdays, please
contact us
for further information.
Services for the Unemployed
We are now providing basic computer courses to those experiencing Unemployment. Classes are provided in an informal and relaxed manner by a local volunteer who has many years of experience in information and technology training.
These are run on Wednesday Afternoons from 2:00 – 4:00pm.
Teen Parents Support Programme
The aim of this Programme is to support teens and their families of origin and to work with other organisations to respond to the needs of teen parents. To continue to identify the needs of young parents, the services available to them and any gaps in those services. Aileen Davies provides a non judgmental, supportive and practical Outreach Service at the Resource Centre for young parents aged 20 years or younger.
Services Details
One to One and group support to pregnant and parenting teens
Antenatal clsses * Postnatal visits
Information / advice on entitlements
Support with parenting ( First Steps Club) * Support with education / training
Support with childcare
Telephone Helpline
Drop - In Service * Peer Group Support
Moving On Course (to prepare to return to education)
Who is the service available to?
Mothers Unmarried Parents Fathers
Charges
No. Some funding available for childcare.
Contact
Aileen Davies
aileen.davies@hse.ie
091 544960 or 085-7633235

We are here to assist you, whether you need information about entitlements or rights, office services such as photocopying, laminating or the use of our computer suite or providing a meeting space for your community group.
Please feel free to drop in and talk to us!